Delaware Football
The residents living in the state of Delaware take pride in all of their sports, especially a good game of football. And, while Delaware does not have a National Football Team, there are still plenty of different football teams in the area, specifically a well-known college football team. The University of Delaware is famously known for its college football team, the Blue Hens. The University of Delaware prides itself on having a fantastic college football team with courageous players who work with one another to achieve their goals and win games. These players put in a lot of time and effort to be the best that they can be, representing their state in a positive way.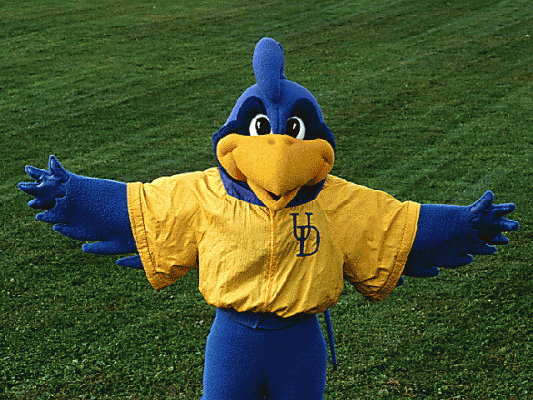 Because Delaware does not have a football team in the National Football League, most people tune in to the college games and root for the Blue Hens. The team is in the NCAA, which stands for the National Collegiate Athlete Association. The current coach for the football team is K.C. Keeler. The team plays most of their games in a field at the Delaware Stadium. The stadium is conveniently located in the Newark area. This college football team has been around for nearly 120 years but became active within the past few decades and during that time, they have managed to win over five national titles, including the NCAA Division I-AA National Championship in 2003.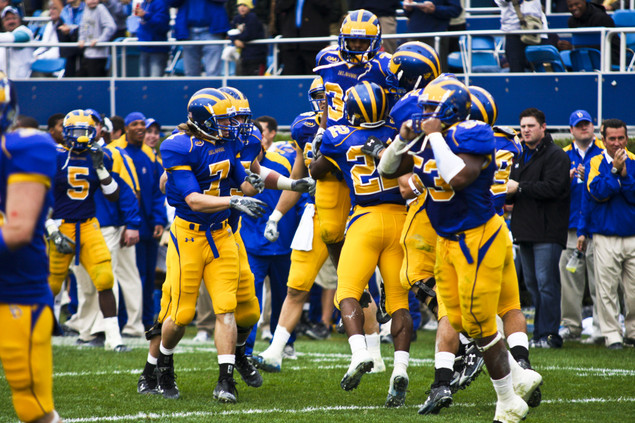 The Blue Hens are known for having a large fan base. There are thousands of people who come out to watch the football games that the Blue Hens play, showing their support for their favorite college team and for their state, Delaware. With so much support, the Blue Hens often win games and do exceptionally well throughout the football season. This is something that the residents of Delaware can be proud of, knowing that their college football team is actually good.
If you happen to visit Delaware during the football season, make sure you head over to a Blue Hens game. You will notice the environment is vibrant and supportive, with so many people gathering together to watch the game in support of their favorite college team. Make sure to wear your royal blue and gold to show your support, as these are the football team's colors. During the game, you will also get to enjoy some exciting halftime performances by the team's mascot, YoUDee, and the University of Delaware's Marching Band.