Delaware Seashore State Park
The Delaware Seashore State Park is a popular tourist destination, located in Rehoboth, Delaware. If you are looking to have fun with your family and friends in the state of Delaware, this is definitely the ideal destination. The park is open every day at 8:00 AM during the months of April through October and basically closes whenever the sun goes down. Throughout the entire day, your family and friends can enjoy all of the fun excitement and activities that are available at the Seashore State Park in Delaware.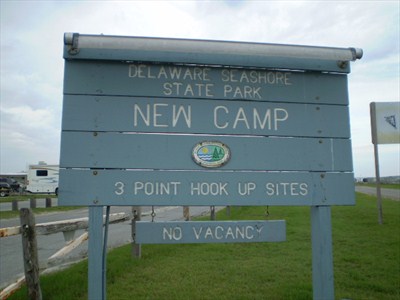 Most tourists enjoy being able to go swimming and sunbathe on the sand. The beaches are amazingly beautiful and are very clean, which makes the experience that much more enjoyable. There is a bathhouse on the premises, which is also the spot where you will be able to buy food and beverages. If you do not want to buy food, you can pack your own lunch.
Being able to go swimming and sunbathe can be an enjoyable experience for anyone but there are still plenty of other things to do at this state park. You can enjoy fishing, surfing, and even sailboarding in the fierce ocean waves at the Seashore State Park. Horseback riding is also available at the state park, which may seem odd to some, but the people who come to visit the state park are absolutely amazed and enjoy every bit of these different activities.
If you are looking to have an adventurous time, you may want to consider one of these activities. It can be a lot of fun surfing on the ocean waves or riding a horse, especially if it is something you have never done before. Otherwise, you can simply lie out, soak up the sun, and enjoy the affordable fun. You can also set up a picnic for your family and friends, with some of your favorite foods and snacks. There are plenty of picnic tables available in the area.
Tourists that are looking to have a fantastic day out in Delaware always make sure to visit the Delaware Seashore State Park and now, you will be able to do so as well. Whether you go with a bunch of people or just a few, you will all be able to have fun, as there are so many different things that you can do. Go for a swim, give surfing a try, have a picnic, and maybe even go horseback riding when you get the chance. It is an experience of a lifetime!