Rehoboth Beach Delaware
Rehoboth Beach is the perfect place to visit if you are planning to go on vacation. Whether you are traveling with your loved one, a group of friends, or with the family, this is an ideal vacation spot. The weather in Rehoboth is generally beautiful, especially in the spring and summer months, which is perfect because you want good weather when you head out to the beach. The beach is beautiful, with clean sand and fresh, invigorating water. There are plenty of different things that you can do on the beach as well. From sunbathing to swimming and even parasailing, you will have the time of your life in Rehoboth Beach, Delaware.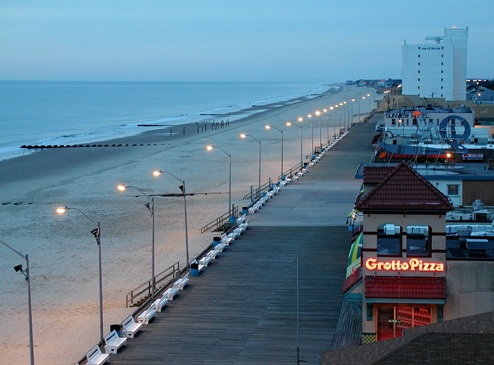 Rehoboth Beach is home to Fuland, a popular attraction amongst tourists. Funland is an attraction with all sorts of rides for people of all ages. Some of the rides you will find at Funland include the gravitron, cruisers, free fall, bumper cars, paratrooper, and the sea dragon, all of which provide fun and excitement. Aside from rides, there is also a large arcade at Funland, which is perfect for people who prefer pinball and other games over rides.
Rehoboth Beach is also the perfect place for a fine dining experience, with so many different restaurants available. One of the most popular restaurants in the area is the Summer House Saloon, known for its stellar service and fantastic menu. You can find salads, burgers, sandwiches, steaks, and an assortment of entrees at this restaurant. There are plenty of other popular restaurants in the area, such as Go Fish and Espuma as well.
Along with the beautiful beaches and good food, you can enjoy shopping for all types of items without having to pay tax on those items. Delaware is the only state in which people are not charged sales tax. You can enjoy the tax-free shopping at the local boutiques and outlet centers. You can buy clothing, souvenirs, and basically anything you want.
Rehoboth Beach is a great place to visit, especially if you want to have a relaxing and enjoyable vacation with your loved ones. Whether you want to just lye out and relax on the beach, go on a sightseeing adventure, or even get on some rides and head over to the arcade at Funland, you will have all of this at your reach. Each of the days during your stay will be full of fun and excitement.