Sussex County Delaware
Sussex County is a popular area in Delaware, known for its lavish beaches and beautiful national parks, much like the rest of Delaware. Some of the beaches that are located in Sussex County include the Bethany Beach, Dewey Beach, Fenwick Island, Lewes, and Rehoboth Beach. Tourists and residents cannot seem to get enough of the area, especially because there is so much to do and so much to see. Aside from swimming in the cold water and sunbathing on the clean sand, tourists have the opportunity to be as adventurous as possible. The tourists can go parasailing, ride a boat in the ocean water, walk on the boardwalk for sightseeing purposes, play volleyball and tennis, and simply enjoy their time in Sussex County.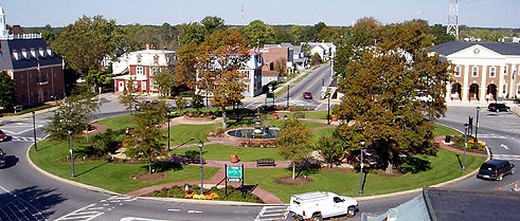 There are also several parks in the area. Some of the parks that can be found in Sussex County include the Delaware Seashore State Park, Trap Pond State Park, Holts Landing State Park, and Fenwick Island State Park. Many activities are available to visitors of these parks, which include bicycling, horseback riding, fishing, hunting, and much more. Some people enjoy being able to simply soak up the weather and set up a picnic with their family and friends at one of the many state parks in the area.
While the beach and park activities can provide hours of fun and entertainment, there is plenty more to see and do in Sussex County. In fact, the county is home to several museums. Some of these museums include the Anna Hazard Museum, the Bethany Beach Museum, and Abbott's Mill Nature Center. The Anna Hazard Museum displays photographs and artifacts that truly paint pictures about the history of the area. The Bethany Beach Museum, located in Town Hall, contains tons of memorabilia and pictures from Bethany Beach. Looking at the memorabilia and pictures is like taking a trip down memory lane. The Abbot's Mill Nature Center is all about conservation and green living. It is a nature lover's paradise.
When tourists come to visit Sussex County, they end up having the time of their lives and never seem to get bored. And, with the endless amount of activities to participate in and attractions to see, it makes sense why tourists absolutely love coming to visit Sussex County in the state of Delaware. Anyone who enjoys relaxing on beautiful beaches and enjoying nature will have a great time while vacationing in this area.