Where Is Georgetown Delaware?
Georgetown Delaware is located in Sussex County, a county known for its beautiful beaches and national state parks. The population in Georgetown is relatively small, with about 6,500 residents living in the area. The area of Georgetown is actually rich in culture and is very diverse. This is also the home to a Perdue Farms processing plant, where chicken is produced.
If you are planning to visit this small town, you will definitely have a relaxing experience. There are several lodging opportunities available. The Graystone Inn Bed & Breakfast is a popular lodging area, where tourists tend to spend their nights while on a visit to this town. The Graystone Inn is warm and welcoming, with a comfortable vibe that is inviting to all. A Bed & Breakfast like this will feel much more like home than a large hotel would.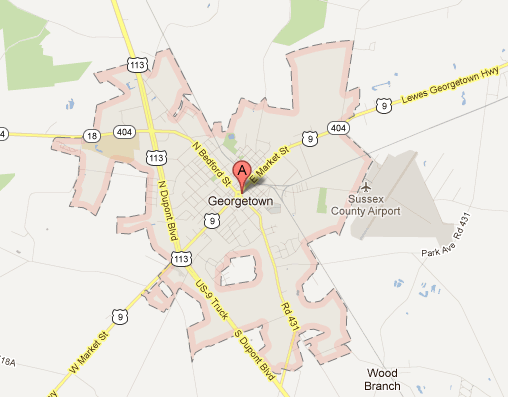 While visiting Georgetown, there are plenty of available attractions to enjoy. If you would like to learn more about the town, you can go on a walking tour of historic Georgetown, Delaware. The town was first established in the late 1700's and is rich with history. On the walking tour, you will be taken to the Public Square, Town Hall, Old Fire Hall, Paynter House, and the Old Georgetown Post Office, amongst various other architectural spots in the area.
Aside from the walking tour, you can also enjoy a trip to the Marvel Carriage Museum. The museum is full of different carriages, along with pictures and old-fashioned furniture. If you are looking for an educational learning experience, this is definitely a great museum to visit. You can call the museum ahead of time to plan your visit.
Most importantly, while visiting Georgetown, you can have fun on the beach. The beach is beautiful and is the perfect spot for sun bathing, swimming, surfing, and much more. There are also many different events that are held on the beach throughout the year. You may visit at the right time and have the opportunity to attend one of these events.
While the town of Georgetown is quite small, it is still a decent vacationing spot, with plenty to do while visiting. If relaxation is what you want, Georgetown is the place to go. There are plenty of attractions to enjoy and there are also many restaurants in the area, such as the Smith's Family Restaurant and Grotto Pizza, which are perfect for grabbing a bite to eat with your family and friends.